Every Central personal auto policy comes equipped with access to our Roadside Assistance Program. With Roadside Assistance, you'll have peace of mind knowing a nationwide network of top-rated automotive and towing service providers are available 24/7 by calling 888-263-2924 any time your vehicle is disabled. There are no sign-ups or fees to enroll in the service – it's a value-added benefit for our personal autopolicyholders!
Broken down vehicle? Towing services are available to tow your disabled vehicle to the nearest repair facility or to a facility of your choosing. Please note: extra charges may apply if a different facility is chosen (depending on your policy's Towing & Labor coverage limits).
Flat tire? Our service providers travel to the location of your vehicle and install your spare tire.
Vehicle stuck in snow or mud? Winching services get you back on your way.
Out of gas? Service providers deliver any fluids necessary to allow your vehicle to be driven to the nearest service facility (gas, water, oil, etc.).1
Dead battery? You are provided a jump-start in the event of a dead battery.
Keys locked in car? Lockout services are available to unlock the vehicle or provide assistance if the key is lost or broken.2
Our Roadside Assistance specialists can even provide concierge services to help you arrange alternate transportation, airline reservations and ticketing, or hotel reservations.
Under our program, you are eligible for Roadside Assistance even if Towing & Labor coverage isn't carried! When at least $100 in Towing & Labor coverage is provided on a stranded vehicle, any of the services listed above are handled as a "sign and drive" benefit – no payment is needed at point of service.
For vehicles with less than $100 in coverage (including those with no Towing & Labor coverage), Roadside Assistance is still available. In these instances, simply provide a debit or credit card at the point-of-service to pay the difference between your vehicle's Towing & Labor coverage limit and the actual Roadside Assistance service charge (which is typically $100).
With this in mind, we recommend that all your vehicles with comprehensive coverage carry a minimum of $100 in Towing & Labor coverage to avoid incurring any out-of-pocket expense.3 Did you know our Central Signature®, Central Mutual Summit®, and Auto Plus coverages automatically include a minimum of $100 or more in Towing & Labor coverage for all policy vehicles, even those without comprehensive coverage? Talk to your agent today about how you can make sure your policy meets your needs.
(1)The cost of fluids is excluded and is the responsibility of the stranded motorist.
(2)The cost of key replacement is excluded.
(3) Disabled vehicles are always towed to the nearest qualified repair facility. For certain makes/models, additional charges may apply.
In addition to our Roadside Assistance Program, we've introduced other new and updated coverages to provide protection, security, and peace of mind!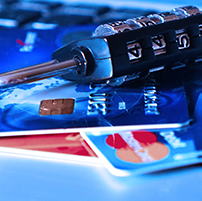 Identity Fraud Protection from CyberScout
In recent years, some of the biggest data security breaches in history at companies including Equifax, Uber, Anthem, eBay, Yahoo, and J.P. Morgan Chase have made headlines. In a world where data breaches have become routine, how can you restore your good name if your identity is stolen?
Central's Identity Fraud Protection endorsement can help you get your life back on track after an identity theft! Our coverage features up to $25,000 in expense reimbursement after your identity has been stolen, including lost wages as a result of time away from work, legal fees, credit bureau reports, and a number of other expenses. In addition, we've partnered with CyberScout, a premier provider of identity management and identity theft remediation and resolution services, to supplement the protection our endorsement offers.
CyberScout's identify fraud resolution services provide you unlimited access to personal fraud specialists who can not only help you navigate through the confusing process of restoring your identity but can also assist with helping complete all the necessary steps.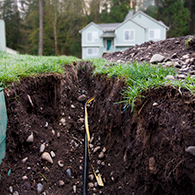 Utility Line Coverage
Did you know that you may be responsible for the underground utility lines on your property? If these utility lines break, your homeowners policy may not provide coverage, and you could be responsible for the cost of having them replaced. For just $25 a year, Central's Utility Line Coverage endorsement provides protection for underground pipes, power lines, or electrical wiring you are legally responsible for due to a covered loss including:
Water piping
Steam piping
Ground loop piping that connects to a heat pump
Sewer lines
Drain piping
Underground power lines or electrical wiring
Communications or data transmission wiring
Natural gas piping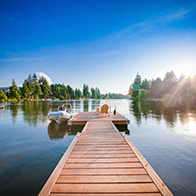 Boat Dock Coverage
Your homeowners policy may not provide any coverage for your permanent dock if it is damaged by ice or snow. Our new Boat Dock Coverage endorsement fills the gap by providing up to $30,000 to protect a permanent pier, wharf, or dock when damage is caused by freezing, thawing, or pressure/weight of water or ice (whether driven by wind or not).
Talk to your independent agent about adding these important coverages to your Central homeowners policy!
The coverages described in this publication are in the most general terms and are subject to the actual policy conditions and exclusions. For actual coverage language, conditions or exclusions, please refer to the policy or contact your Central agent.
Auto insurance makes sense. Not only is it required by law, but it also protects your financial assets by paying to settle claims that would be financially devastating without adequate insurance protection.
Consider an accident where you collide with another car. Both vehicles are total losses and two people are injured. If both vehicles are valued at $30,000 and each injured person has a medical claim of $20,000, this accident cost quickly adds up to $100,000! That's an amount few want to think about having to plan for in an annual budget! Fortunately, auto insurance is available!
When you purchase auto insurance, the risk of loss is transferred from you to the insurance company in return for the premium you pay, and the insurance company collects premiums from many people in order to pay for the losses of the few. So even though you paid your insurance company much less in premiums, the insurance company pays the $100,000 loss outlined above on your behalf (provided you carry the proper coverage).
The price you pay for your insurance policy is also based on risk factors that are unique to you. Insurance companies use complex rating models to help evaluate each person's risk and likelihood for loss along with a variety of other factors. Most people are aware that your driving record, including any accidents or violations you have, can increase your costs. Other personal factors might include:
The year, make, and model of the vehicle.
The driver's age and gender.
Where the vehicle is driven or garaged (urban vs. rural).
How the vehicle is used (pleasure use vs. commuting or business).
The policyholder's insurance score (based on credit reports).
The coverage amounts provided by the insurance policy.
There are also external factors outside of your control that affect insurance costs:
Distracted and impaired driving are having a growing impact on auto claims experience.
Increased costs to fix cars, property, and people as medical and car repair inflation continue to rise faster than the overall national inflation rate.
A significant increase in the number of people employed. More cars and drivers on the road equate to a higher probability for accidents.
More newer cars on the road. New vehicle sales (after being down during the Great Recession) grew to a record 17.5 million cars in 2016. Newer cars are often more expensive to insure than older cars because of the new features, options, and technology.
The current pricing models for personal auto insurance didn't anticipate the quick escalation of these external factors. And when current premiums are too low to generate an adequate rate for the risks being insured, prices go up.
To find out more about auto rates, including what you can do to save money in this environment of rising auto insurance costs, watch our video Insurance 101: What determines the Cost of Auto Insurance? and talk to your independent insurance agent.
The coverages described in this publication are in the most general terms and are subject to the actual policy conditions and exclusions. For actual coverage language, conditions or exclusions, please refer to the policy or contact your Central agent.