We live in a connected world where a cell phone can set a home alarm system, a tablet can schedule the DVR in the living room, and your smart watch can send blood pressure levels to your physician. In fact, the average household has more than 10 devices connected to the Internet!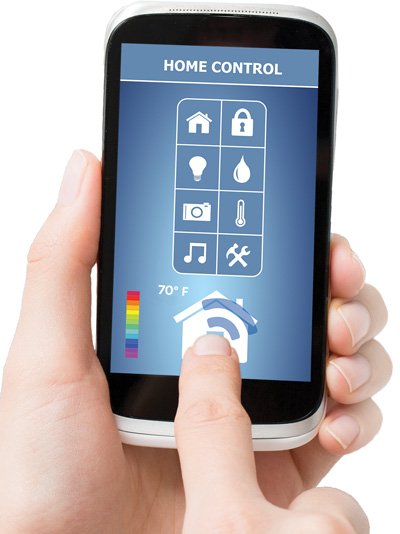 Think about the connected technology in your home. These same systems that make your life more enjoyable and comfortable also create opportunities for cyber attackers to infiltrate your home. What can you do to protect yourself and your home from these attacks?
Strengthen passwords on computers, devices, and websites and change them regularly.
Avoid phishing e-mails and don't click on links from people you don't know or e-mails that don't seem legitimate.
Turn on multi-factor authentication to make your logins more secure, especially on any website where you bank online, pay bills, or shop.
Install security software including anti-virus and anti-malware to protect computers.
Update systems to ensure your web browser and operating system have the latest security updates.
Another way to protect yourself is Central's Personal Cyber Protection. This bundled coverage protects families from losses such as compromised data on personal computers, mobile devices, and other connected home technology, as well as damage to software and operating systems. This coverage can be added to homeowners, renters, or condominium policies and covers the policyholder and members of the household.
Personal Cyber Protection coverage goes beyond any personal cyber insurance currently available by combining coverage for computer attack, home systems attack, cyber extortion, online fraud, data breach, and costs associated with being a victim of cyber bullying.
Claims are managed by experienced cyber claim specialists with access to experts in cyber extortion and data breaches. As an added bonus, you'll have access to "My Tech Support" which offers FREE computer diagnostics by phone and competitive rates for virus removal, technical assistance, and related digital security services.
Don't leave your home, and your family, unprotected. Contact your Central agent about Personal Cyber Protection today!